If you've spent a lot of time running, you know how expensive it can be. The more you run, the easier it is to open your wallet for the clothes and gear that will make your runs more enjoyable. I can't help but think of a Kermit the Frog meme. On the left, he sits on a pile of cash with the running text "Buy running clothes and shoes." In an image on the right, he counts pennies above the words "Spend money on something else".
While high-end equipment usually equates to more expensive options, that's not always the case. Price does not dictate whether a product is premium or not. Its features, materials and attention to detail are what set these products above the rest. In the case of high-end racing products, however, they usually don't come cheap.
The goal here is to highlight products that make it easier to get outside on days when the weather isn't ideal for running or your body isn't feeling its best. As always, prices shown may fluctuate over time.
Houdini Pace Hybrid Vest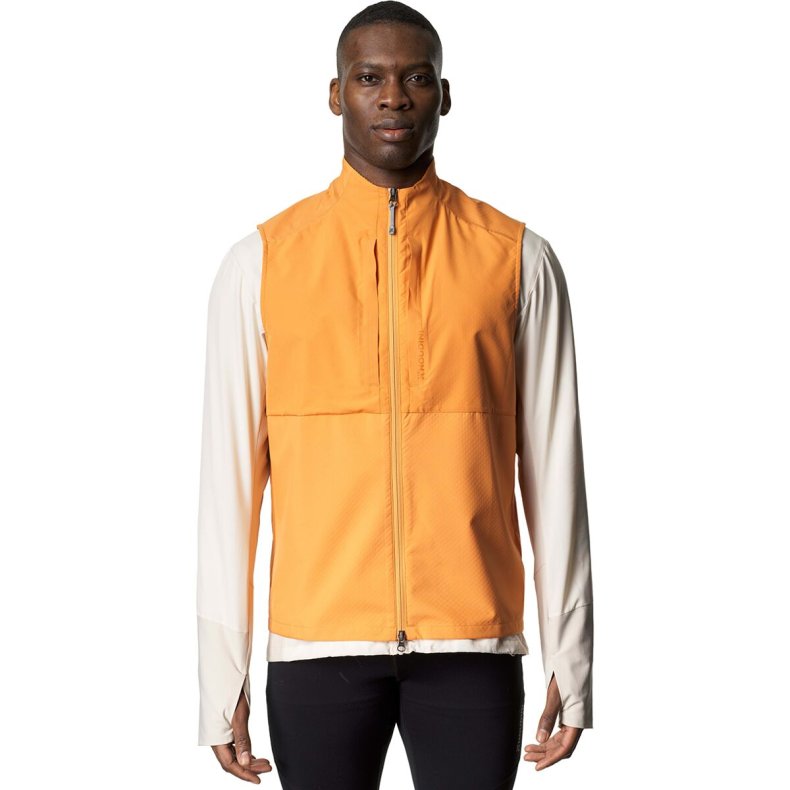 There are times when it's cold enough that I don't want to leave my house to go for a run without a jacket. Most of the time, however, I'm too warm in my arms in the sleeves. I love this Houdini Pace hybrid vest because it solves that problem through compromise. The body of the Pace Hybrid Vest is thin but insulated enough to block the wind and provide warmth to get me out the door. After a mile or two I can use the double zipper system to open the vest from the bottom to let in more air when I heat up.
The vest has many strategically placed pockets to carry a few small items. I found it worked very well for several seasons. It's a versatile addition for any runner.
Buy from Backcountry for $169.95.
Reebok Floatride Energy X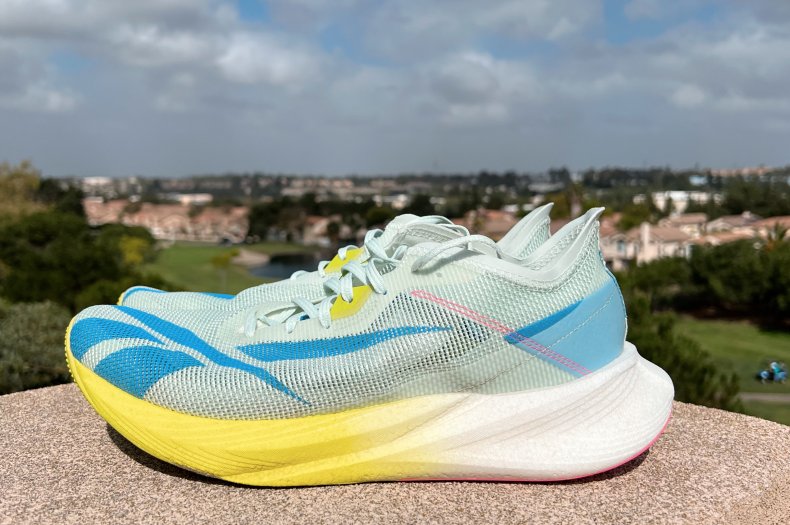 Reebok's Floatride Energy X are great for shorter distances, but they're especially good for longer distances. The running shoes incorporate a carbon fiber plate into their Floatride Foam midsole to provide more energy return when you need it most.
I found the Floatride Energy X a solid option for my weekly 10k runs. I turned to them when other times I would have used my Saucony Endorphin Speed ​​shoes in the past.
Buy from Reebok for $170.
On CloudMonster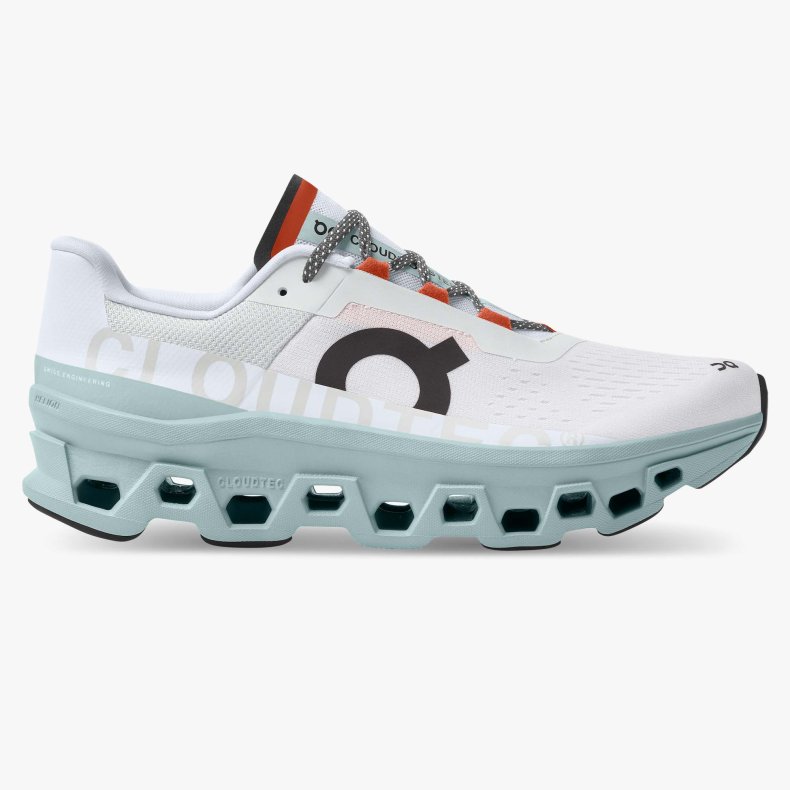 On Cloudmonster shoes are made to carry you for miles, and they do. It's easy to see how the Cloudmonster gets its name. The shoes not only look like they have monster clouds on the bottom, but impart that plush softness to your feet (without allowing your feet to sink in though). I've turned to these on longer runs because I don't worry about my feet tightening up towards the end. They provide the ride you need for hills and when your legs get tired.
The size of these shoes seems a little odd. I normally wear a half size larger in my running shoes, but I was recommended to go another half size even from there. If possible, I recommend trying it out in person to make sure you're happy before you take them on the road.
Buy from On for $169.99.
Ledlenser NEO1R headlamp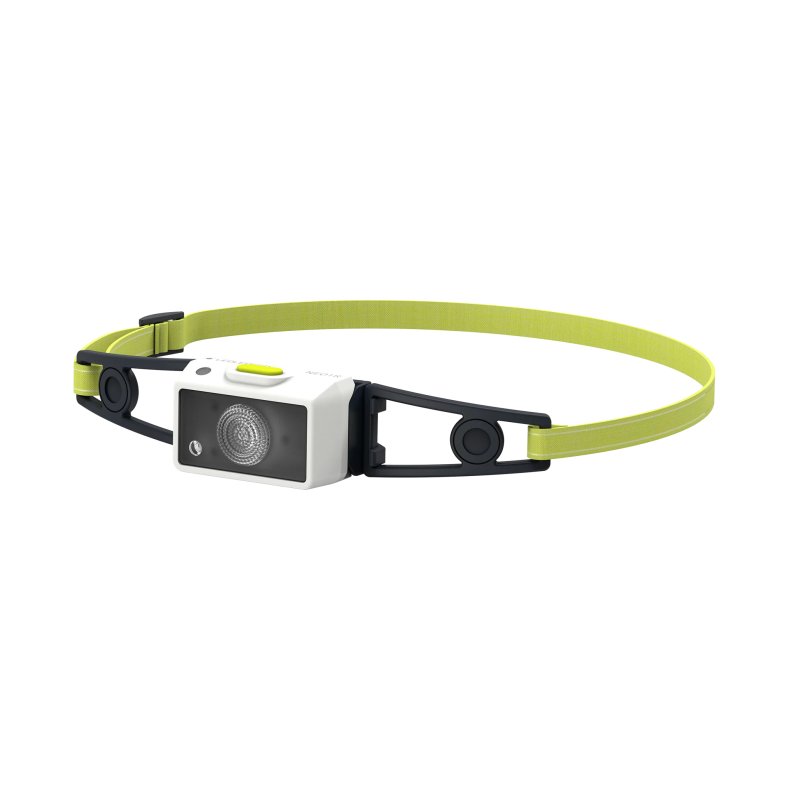 The Ledlenser NEO1R racing headlamp is a minimal way to keep your path lit at night. In winter, it can be difficult to find time to run during the shortened days. I found this headlamp to be a perfect way to protect myself from cars and tripping over cracks in the sidewalk on a dark night.
This particular headlamp can get quite bright. I like it, but the battery only lasts about 3 hours at full brightness. If you keep the light on a lower setting, it can last an exceptional 15 hours. I also found the lamp's ability to tilt to be perfect for running around.
Buy from Ledlenser for $69.95.
Sunday Afternoons VaporLite Stride Cap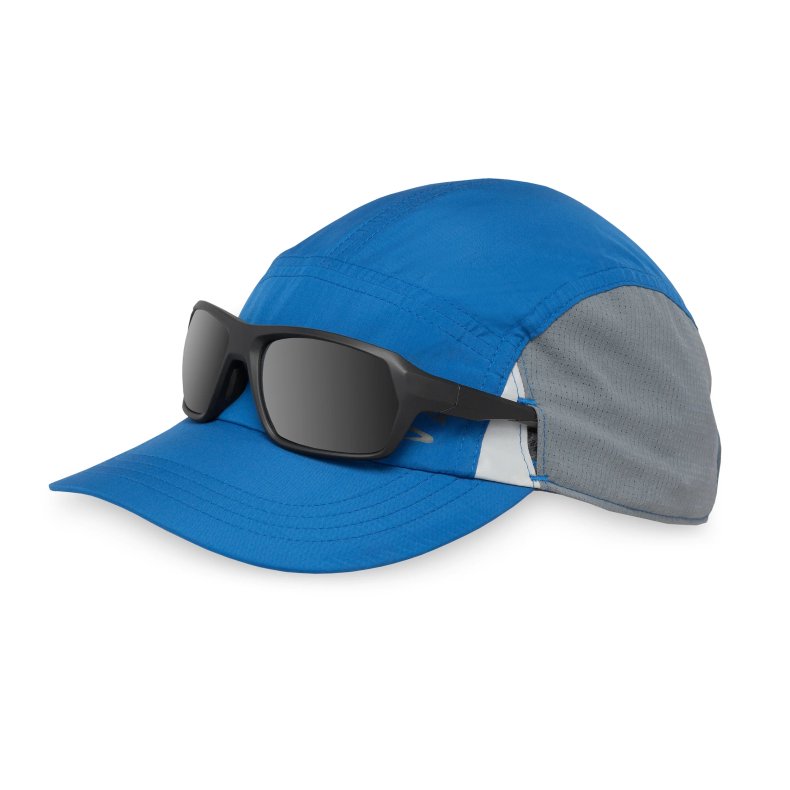 I've tried a lot of running hats, and this VaporLite Stride beanie from Sunday Afternoons is one of my favorites. It's lightweight and has a collapsible spout that makes it easy to pack or carry. On the road, I found it worked well to divert sweat from my face. If you ever run with sunglasses, there are two slots on either side of the bill to lock the goggles in place so they don't fall off your head. It also has a design suitable for ponytails. I never found the cap to loosen or become uncomfortable.
Buy from Sunday Afternoons for $34.
Oros Explorer Hoodie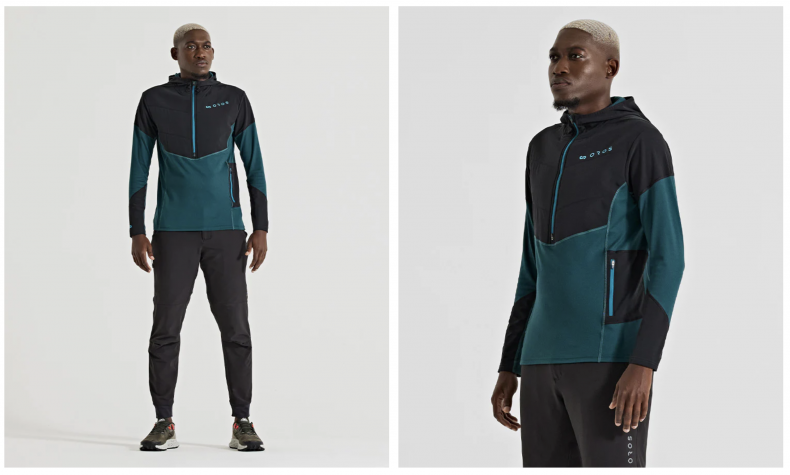 Designed with NASA technology for extra warmth with minimal material, the Oros Explorer Hoodie is perfect for when the temperatures are a bit chilly, early in the morning or when the summer is fading. It's the kind of garment that could definitely fill multiple roles and also work for activities other than running.
I love the fit and feel of the Explorer Hoodie. It also uses smart design. There are two zippers on the half-zip area so you can create airflow while keeping the top closed around your neck. I appreciate that the balaclava is snug so it doesn't fall in front of my eyes like so many other balaclavas do. Finally, there's a side pocket that extends to the back so it doesn't jostle so much while running.
If you're running in very cold weather, Oros offers pants that use the same warmth technology as the Explorer Hoodie. Both are versatile all year round but work best for running in the winter.
Buy from Oros for $180.
Allbirds Tree Leaflets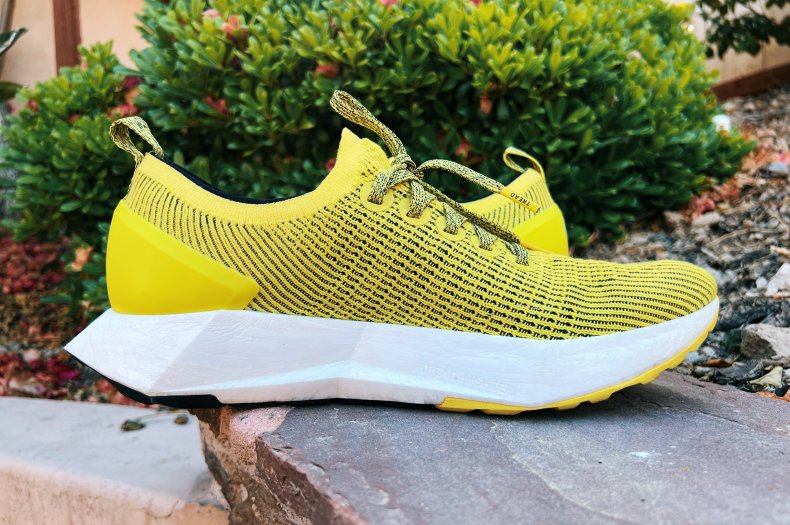 You'll pay a little more for Allbirds due to their use of durable materials, but I think the company's latest model, the Tree Flyers, are a solid choice for everyday runners. The evolution of Allbirds running shoes is subtle, but they have improved from version to version.
The Tree Flyers' knit upper is a bit more secure and refined, including the more breathable upper. I also like the shape change of the midsole foam. The shoes look more blocking, but that translates to a solid ride under your feet, and overall the minor changes make the Tree Flyers easier to use on a day-to-day basis.
Buy from Allbirds for $160.
Ten thousand seamless shirt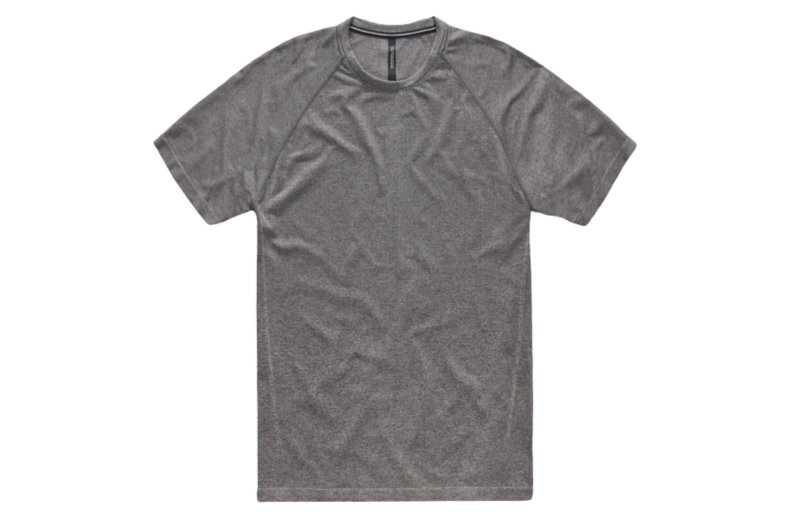 One thing I really like about Ten Thousand's latest performance shirt is that it doesn't stick to my chest or back during hot runs. This is partly because the Ten Thousand Seamless shirt has "body-mapped ventilation", which is supposed to filter the air efficiently. In my experience, this feature works as advertised. The other touted feature is the shirt's knit fabric, which isn't supposed to stretch. I also found this to be true: the shirt springs back into place after I pull it up to wipe sweat from my eyes and forehead.
Buy from Ten Thousand for $64.
Tracksmith rain jacket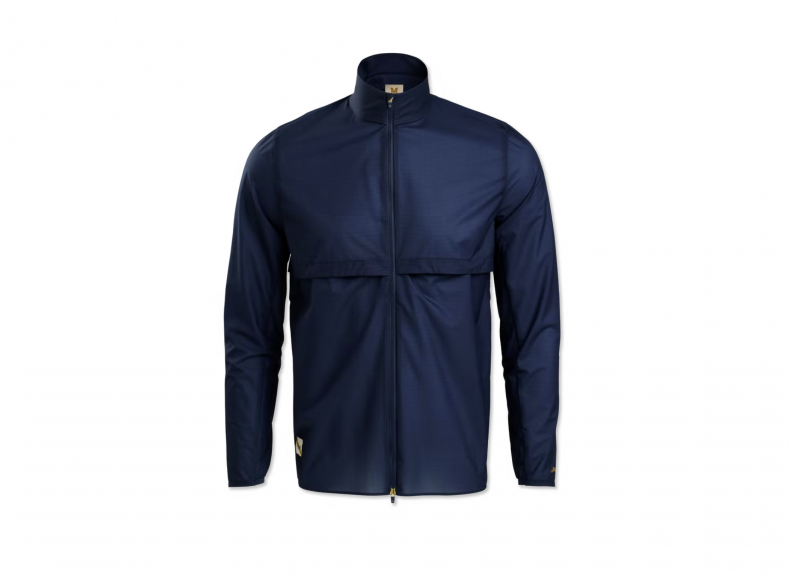 I hate skipping a race day because of the rain. I don't much like racing jackets made in this weather because they don't quite understand the purpose of keeping you nimble in a downpour. The new rain jacket from Tracksmith bucks that trend, for a price. It's not cheap, but the jacket uses incredibly light and water-repellent Japanese material, making it a great running companion.
In addition to the basics, the jacket folds up compactly with an elastic band for easy transport. There is also a reflective lining along the back for better visibility in wet weather.
Buy from Tracksmith for $248.
Newsweek may earn a commission from links on this page, but we only recommend products that we support. We participate in various affiliate marketing programs, which means we may earn commissions on editorially selected products purchased through our links to retailer sites.